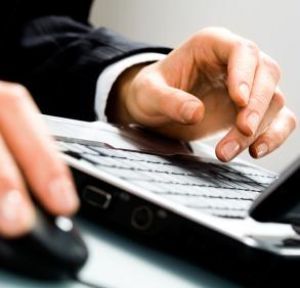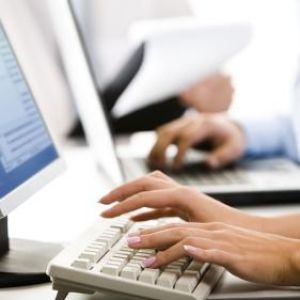 Cyber Crime
Cyber Crime - the 21st Century crime

Hacking, Phising, Spoofing, Malware, Ransomware, to name a few. We've all heard of them although too many businesses either choose to ignore them or take inadequate protection against them.
Some industry experts believe that there are effectively two kinds of businesses; those that have been cyber attacked and those that are yet to be.
A recent study indicated that for small and medium sized businesses the average cost of the worst cyber security breaches was anywhere between £75000 and £300000. Not a bad 'haul' when you consider that a large number of cyber crimes are perpetrated by someone miles away using a simple laptop, and with a limited chance of being brought to justice.

The overall loss may not just be confined to the physical loss of funds. What about the cost of getting your systems back up and running following a ransomware attack or securing data and notifying affected clients and customers after a data theft? The list goes on.
So how can we help?
Through a leading insurance scheme provider we can offer Cyber Risks Insurance Cover, and at very competitive premiums.
Examples of previous quotes include: Vet - £250k turnover - Premium under £170; Accountant - £250k turnover - Premium under £400; Double Glazing manufacturer - turnover £2m - Premium under £1300; Motor trader - £500k turnover - Premium under £600.
If you would like a free indication of your premium, please print off and fill in the attached Quotation Form via this link. The form should then be scanned and emailed back to us.
You may also like to click on 'A Guide to Cyber Risk Cover' which is a helpful booklet put together by the scheme provider, and details of the policy's Key Features are below:
A dedicated Cyber scheme including a 24/7 emergency response service.
First Party cover
Third Party risks
Recovery services (ReSecure) provided by RPC
Proposal form = quick quotations
DESIGNED FOR
SME businesses with revenue up to £3m. However our facility does enable us to place larger risks on a bespoke basis.
ELIGIBILITY
Cyber Risks Cover is available to UK registered companies. We have an agreed list of over 500 types of businesses that are acceptable without referral to underwriters. Certain risks cannot be covered. These include: USA related businesses and custodians or managers of client funds.
KEY FEATURES
247 Breach Response Service
In view of the serious business risks presented by a data security breach, it is important that a company is in a position to respond to and mitigate those risks promptly and effectively
The ReSecure emergency breach response service is included as part of the cover
ReSecure provides access to a combined team offering data breach management, technical forensic investigation, legal advice, notification, web and credit monitoring, and public relations services.
Policy cover – this is split into 2 key parts:
Impact on the business – often referred to as FIRST PARTY
Customer notification expenses – where a legal/regulatory requirement
Loss or damage to digital assets – system and data rectification costs
Business Interruption – loss of net profit and increased costs of working
Extortion
Cyber theft
Impact on others – often referred to as THIRD PARTY
Costs related to security and privacy breaches including:
Defence costs
Investigation
Compensation
Fines
Standard limits available: £250,000, £500,000, £1m (higher limits on application)
Policy excesses – these vary depending on the turnover and type of business.
UNDERWRITTEN BY
Markel International Insurance Company Limited – London.
PREMIUMS
These are derived from the type of business, turnover and percentage of e-commerce trading. Premiums start at £150.