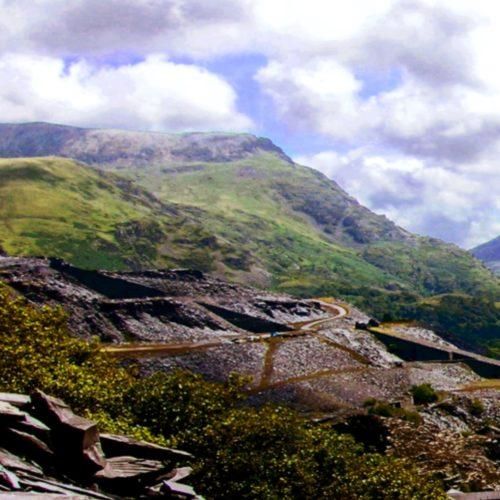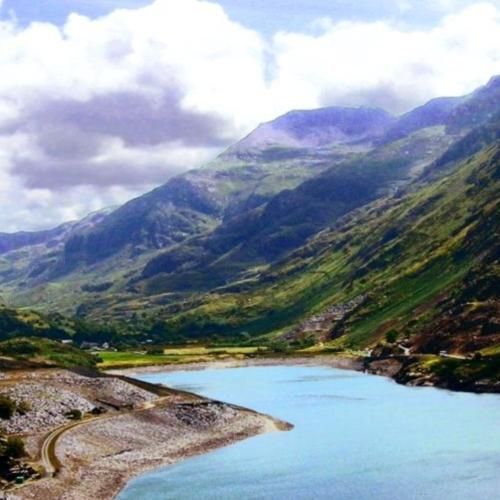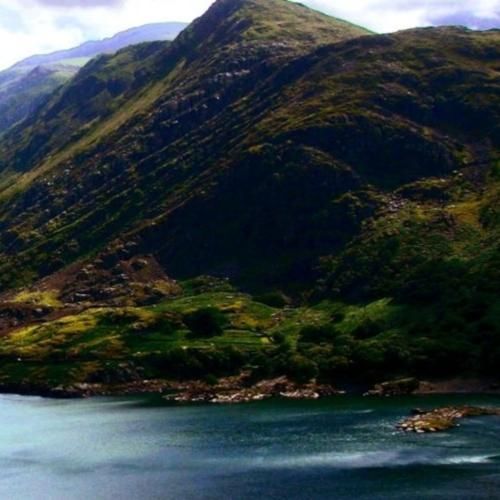 Terms of business and customer care policy
Authorisation:
P & W Insurance Group ('P & W') is the trading name of P & W Insurance Group LLP (Reg: OC321586 - England and Wales) which is authorised and regulated by the Financial Conduct Authority ('FCA'), and our FCA Registration Number is 459603. Our permitted business is advising, arranging, dealing as agent and assisting in the administration and performance of general insurance contracts. You may check this if you wish on the FCA's register by contacting the FCA on 0800 111 6768 or visiting www.fca.org.uk, the FCA's website.
Our Service:
P & W's role as an insurance broker is to advise you and make a suitable recommendation after we have assessed your insurance requirements. In situations where we are able to arrange insurance for you but do not offer advice we shall confirm the position to you in writing. We will not in any circumstances act as an insurer, and even though we may periodically take every care to check the stability of any insurer or firm that we place business with we can neither guarantee nor warrant the solvency of that particular insurer or firm.
In respect of Personal insurances (often referred to as 'Retail'): For motor insurance, household and personal property insurance products we select from an extensive range of insurers (known as 'fair analysis'); for travel insurance products we use only one insurer. The same applies to legal protection insurance.
In respect of Commercial insurances: We normally select commercial insurance products from a range of insurers using fair analysis although for certain products we may only deal with a single insurer or select from a limited number of insurers.
Your Responsibilities:
You are responsible for providing the complete and correct information, which we and/or insurers require in connection with any proposal for insurance cover. Therefore it is your duty to take reasonable care to answer all questions honestly and to the best of your knowledge. If you do not, your insurance policy may be cancelled or treated as if it never existed or your claim may be rejected or not paid in full. It is important that all statements you make on proposal forms claim forms and other documents are full and accurate. If a form is completed on your behalf, you should check that the answers shown to any of the questions are true and accurate before signing the document. Failure to provide requested information to your insurers could invalidate your insurance cover and mean that part or all of a claim may not be paid.
The need to disclose relevant material information to insurers is not just vital when taking out a policy or at renewal but also throughout the life of a policy, otherwise this could invalidate your insurance cover or any claim. If you are in any doubt as to whether information is material, you should disclose it.
You should check all details on any proposal form or Statement of Facts and pay particular attention to any declaration you may be asked to sign and you must read all insurance documents issued to you to ensure that there are no inaccuracies and that you are aware of the cover, limits of cover and all terms which apply as these will form the legal basis of the insurance contract. Particular attention should be paid to any warranties and conditions as failure to comply with them could invalidate your policy.
You should take note of the required procedures in the event of a claim, which will be stated in the policy documentation. Generally, insurers require immediate notification of a claim or circumstances that might lead to a claim and failure to adhere to the notification requirements as set out in the policy document or related paperwork may entitle insurers to deny your claim.
You should inform us immediately of any changes in circumstances that may affect the services provided by us or the cover provided by your policy. If you are unsure about any matter whatsoever then please contact us for guidance.
Commencement of Cover:
For certain types of insurance policy we are able to effect immediate insurance cover on your behalf as soon as we have your instructions to proceed whilst for other policies we may have to obtain formal notice from insurance underwriters before insurance cover can be assumed. As such, you should never suppose that or act as if the relevant policy cover is in force until we have supplied our formal confirmation to you that this is the case.
Cancellation of Insurance:
You should make any request to cancel a policy to us in writing. Any relevant certificate of insurance should be returned to us with your request or where required to the insurer instead. In the event of cancellation please note that the terms of your policy may allow the insurer to either retain the premium payable in full (or demand and retain the entire premium should it be partly or fully outstanding at that time) or charge a short period premium and/or make a charge in the event of cancellation irrespective of when the policy is cancelled. Charges on cancellation for our services will apply in accordance with the terms mentioned above under Payment for Our Services unless we receive your instructions to cancel a policy within 14 days of its inception in which case we will not charge any fees or brokerage. However, should we have incurred any specific costs (such as bank transaction charges etc) then we reserve the right to re-charge them to you in which case a full breakdown of the relevant costs would be supplied.
Handling Client Money and/or Insurer Money:
In respect of certain insurance policies we act as agent for the insurer and bank money in line with their instructions. In respect of all other policies we hold client money collected for onward transmission to the insurer together with return premiums and credits etc in a Client Bank Account, under a Non-Statutory Trust which has been set up in accordance with the strict rules as laid down by the FCA. Upon request you are immediately entitled to see a copy of the relevant Trust Deed and you should note that it allows us to utilise your premium to settle premiums due under other policies including those payable by other clients and payment of your premium will constitute your informed consent to holding your money in this way and to the general terms as mentioned herein. In arranging your insurance we may employ the services of other intermediaries who are regulated by the FCA and your premium may be passed to them for onward payment to insurers. We will retain any interest or investment returns derived from holding your money.
Payment for Our Services/Earnings:
We normally receive commission from insurers or product providers based on a percentage of the policy premium although if the policy does not attract commission, our earnings will instead be derived from a fee added to the premium. In some cases a combination of both commission and fee may apply.
You are entitled at any time to request information about the earnings we receive as a result of placing your business. In addition to normal commission we may also receive additional commission based on volumes of business and/or the profitability of the account placed with insurers, and we may also receive commission from credit providers. These commissions are earned on the basis that they do not influence or detract from our obligation to act in your best interest at all times
We may make additional charges for our services although all charges and fees will be clearly highlighted to you in advance. As such, as soon as is practicable and before your insurance arrangements are concluded, you will receive a quotation which will tell you the total price to be paid, showing any fees, taxes and charges separately from the premium.
We may also make a charge in respect of an existing policy when mid-term adjustments or policy amendments are required. For Personal insurances this will not exceed £25 although because of the complexity of certain Commercial insurance policies any fee may be decided on a case to case basis - again, you would be fully informed in advance of any proposed charges.
In common with many brokers, in relation to a cancelled insurance policy, we reserve the right to charge a fee equivalent to the commission that would have been earned by us if the policy had remained in force for the full policy term. Any such fee would be highlighted to you and would either be separately invoiced to you or deducted from any return premium.
We accept payment of premiums by cheque, electronic transfer and by most credit or debit cards (payment options using third party finance providers are also available - see 'Premium Finance' below). You will be responsible for prompt payment of the premium to enable us to make the necessary payments to insurers on your behalf. This will normally mean that we will require full settlement of the premium on or before the commencement of cover (or as otherwise stated under terms of credit or in the invoice or statement issued to you). Please note that we have no obligation to fund any premiums on your behalf and have no responsibility for any loss that you may suffer as a result of the policy being cancelled for non-payment of premiums or any other reason.
It is therefore important to always ensure that you have sufficient available funds in respect of your insurance premium. We would point out that if your premium payment is disallowed by your bank or is unable to be presented for payment at any time then we will be entitled to make a standard administrative charge to you of £25 on each occasion that this occurs.
Premium Finance:
If required you may be able to spread the cost of paying your insurance premium over a set period of time by using appropriate finance. Many insurers offer their own credit terms, although credit may be available via premium financing companies - we currently use two different companies to facilitate this. We do not charge a fee for credit broking although we may receive a commission from either or both of the finance companies used.
As such, we are also regulated and authorised by the FCA (currently via an 'interim permission') to carry on credit broking.

Conflict of Interest:
Occasions may arise where P & W or one of our clients or product providers will have a potential conflict of interest with business being transacted for you. If this happens and we become aware that a potential conflict exists, we will write to you and obtain your consent before we carry out your instructions in order to ensure fair treatment.
Termination:
You may terminate our authority to act on your behalf at any time by giving us written notice. Termination will take effect immediately upon receipt of your notice or as otherwise agreed between us. Termination is without prejudice to any transactions already initiated which will be completed according to these terms of business unless otherwise agreed between us in writing. You will be liable to pay for any transactions or adjustments effective prior to termination and we will be entitled to retain any and all fees or brokerage payable in relation to policies placed by us prior to the date of termination.
Complaints and Compensation:
We aim to treat our clients fairly at all times and to provide a high level of service. However, if you are not satisfied in any way then please contact any member of our staff and/or our Complaints Officer, Anthony Perrin, at P & W Insurance Group LLP, James House, 153 Grosvenor Road, Aldershot, Hampshire, GU11 3EF; by telephone on 01252 343822; by fax on 01252 342379; via e-mail to insurance@pwins.net. Wherever possible, we will try to resolve the issue there and then although if this is not possible we will attempt to deal with the matter efficiently and within prescribed procedures and timescales as laid down by the FCA. You will be made aware of these procedures and timescales although details can be requested at any time irrespective of whether or not you wish to make a complaint.
If you are still not satisfied, you may refer the matter to the Financial Ombudsman Service (this facility may not be open to you if you are a commercial customers as size of turnover and/or number of employees are a factor).
We are covered by the Financial Services Compensation Scheme (FSCS). You may be entitled to compensation from the scheme if we cannot meet our obligations. This depends on the type of insurance, size of your business (if a commercial customer) and the circumstances of the claim. Further information about the scheme is available from the FSCS.
Our Liability:
Despite our best efforts and intentions, should we ever make a mistake (i.e. any breach of our implied duties to you) and are deemed as being liable to compensate you, you agree that our liability is limited as follows: our maximum liability for any mistake is £1.5 million including contractual and statutory interest; the stated maximum liability applies irrespective of whether it relates to one aspect of work carried out on your behalf or to several aspects of work; for the purposes of the stated maximum limit more than one mistake is considered to be one mistake only; we are not liable for any indirect or consequential loss or anticipated loss of profit or benefit; we are not liable if our mistake emanates directly from something you do or fail to do (such as supplying us with incorrect data or not providing us with information within a prescribed timescale when asked to do so); unless specified subsequently the stated maximum limit will apply to all current and future aspects; we will not be liable for any loss arising from our compliance with lawful and/or regulatory requirements.
These provisions do not affect your statutory rights as mentioned in Complaints and Compensation above.
Confidentiality of Personal Data:
The General Data Protection Regulations (GDPR) control over how your data is used and how you are contacted. Our Privacy Notice ('how we will use your personal information and your rights regarding its use') is available to view on this website or alternatively if you would prefer we can send you a copy by email or post.
We take your privacy seriously and will only use your personal information to administer your account and to provide the products and services you have requested from us.
We will not use your information or share your information with any other company for marketing purposes without your prior consent.
You have a right to complain to the Information Commissioners Office if you feel there is a problem with the way we are handling your data. Please contact https://ico.org.uk/concerns/handling
Prevention of Bribery:
It is P & W's intentions to meet the requirements of the Bribery Act 2010 at all times and the partners of this firm take joint and equal responsibility for the prevention of bribery within P & W. If any time you feel that we have not acted in a way that meets the requirements of the Bribery Act 2010 in full then you should contact us immediately. A copy of our statement on the prevention of bribery is available upon request.
Handling Arrangements:
We will employ due care and skill if we act on your behalf in respect of a claim.
Force Majeure:
We will not be liable to you for any delay or failure to fulfil our obligations caused by circumstances outside our reasonable control.
Basis of Arrangement:
All wordings and arrangements are deemed to be subject to and in accordance with English Law.